What are the Sustainable Development Goals SDGs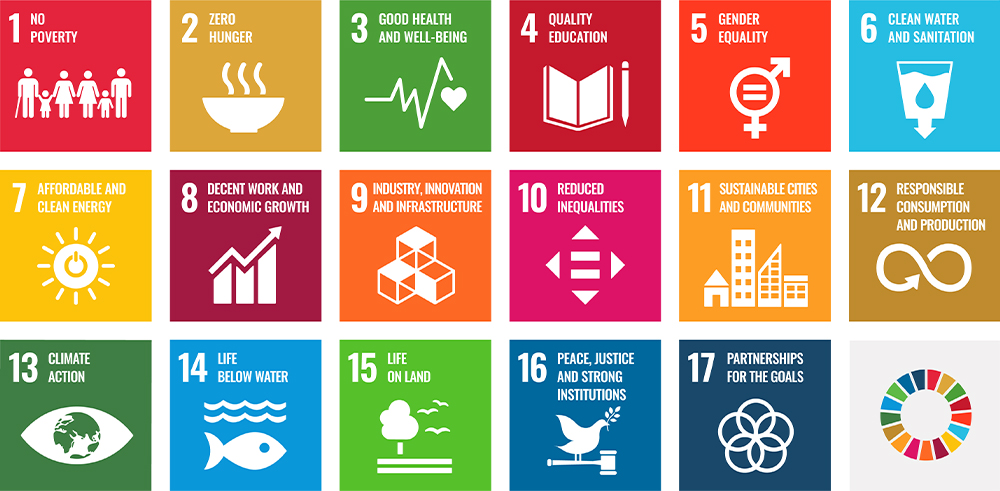 The Sustainable Development Goals (SDGs) are the successors to the Millennium Development Goals (MDGs) drafted in 2001. The SDGs were outlined in the 2030 Agenda for Sustainable Development, which was unanimously adopted by member countries at the United Nations Summit in September 2015. The SDGs aim to represent an international goal to achieve a sustainable and better world by 2030. Composed of 17 goals and 169 targets, the Goals pledge to "leave no one behind" on the planet.
Daiya Industry initiatives for the SDGs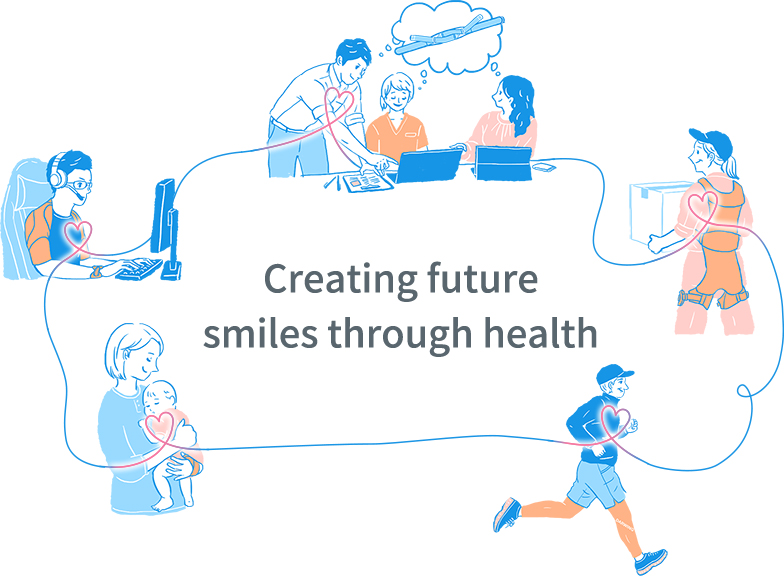 As a manufacturer of movement support systems that promote healthy lives and welfare for people of all ages, we aim to achieve our goals through solid product development.

We strive to achieve employee satisfaction by promoting motivating and happy lives for our employees. We engage in a non-competitive management style based on tree-ring management that promotes inclusive and sustainable economic growth, productive full employment and decent work for all employees.

We promote quality control based on a production control system that ensures sustainable consumption and production patterns. We also engage in environmentally friendly initiatives.
Kids project
We are seeing cases of children today who are not able to use the musculoskeletal well. When they fall, they suffer fractured hands or cannot throw a ball well. We support the children's skeletal health from their younger age and support bodies capable of moving actively in their adult years.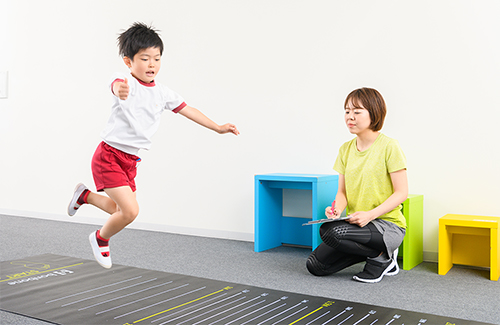 Workload reduction support gear
We develop support gear that mitigates workload for workers in various industries, including the manufacturing, construction, and shipping industries where many people struggle with not only workload but also physical issues, as well as for workers in the industrial, farming, medical, and welfare industries. Products designed based on knowhow cultivated through musculoskeletal system support technology and scientific evidence meet the needs of workers by providing ease of use and functionality to contribute to improvements in the workplace.
Click here for details on our workload reduction support gear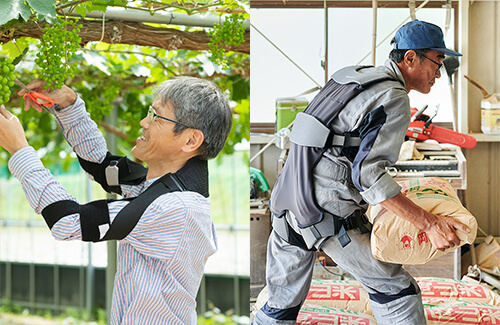 Customized products
Everyone has a unique body type and concerns about their musculoskeletal system. We can provide customized suppoter, corsets and assist suits designed to meet the specific needs of each person. As products that envelop the human body, we carefully finish products by placing value in the warmth felt in handmade products.
Click here for inquiry form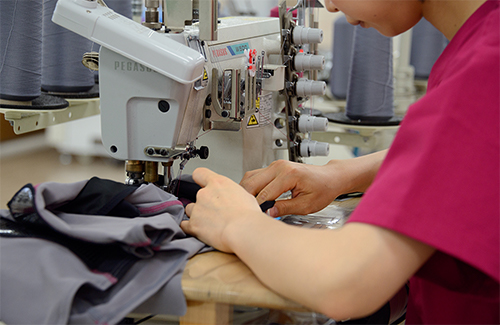 Health management
Health management declaration
As a company that seeks to make proposals for comforable life to our customers by offering medical products, Daiya Industry Co., Ltd. proactively works towards maintaining mental and physical health, and we strive to be a company that promotes health management for our employees. We also work to contribute to society by engaging in business activities that promote the health of all people involved in our company.
Enacted: July 1, 2016
Revised: April 1, 2020
Daiya Industry Co., Ltd.
CEO Hiroki Matsuo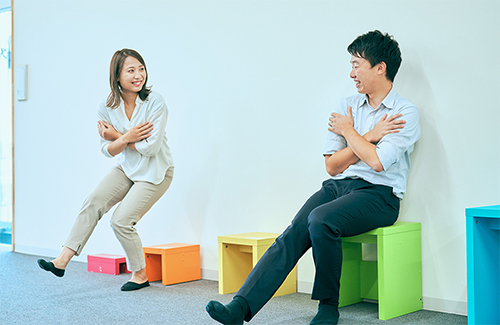 Local company joint cleaning activity

R2cleaners
This activity involves a joint effort with companies to clean up the area along Japan National Route 2 located in the Koshinden & Seno districts of ​​Okayama City on the first Thursday of every month. This effort was launched on October 1, 2020. The name of R2cleaners reflects the desire to energize the surrounding region by cleaning the area along Japan National Route 2!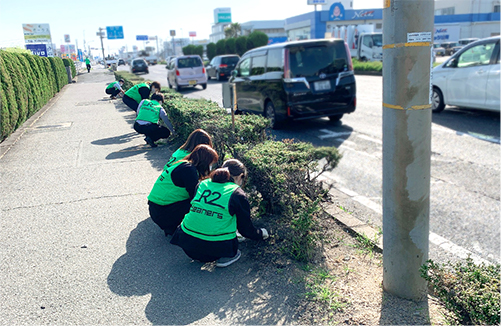 Executed Agreement with AMDA to Collaborate on Emergency Medical Support Activities
On February 18, 2021, we executed an "Collaboration Agreement on Implementing Emergency Medical Support Activities during Large-Scale Disasters" with the Designated NPO AMDA. In the event of a large-scale disaster such as a Nankai Trough earthquake, we will cooperate to provide logistical support for emergency medical support activities carried out by AMDA. The goal of this agreement is to contribute to society by implementing prompt and effective emergency medical support activities.