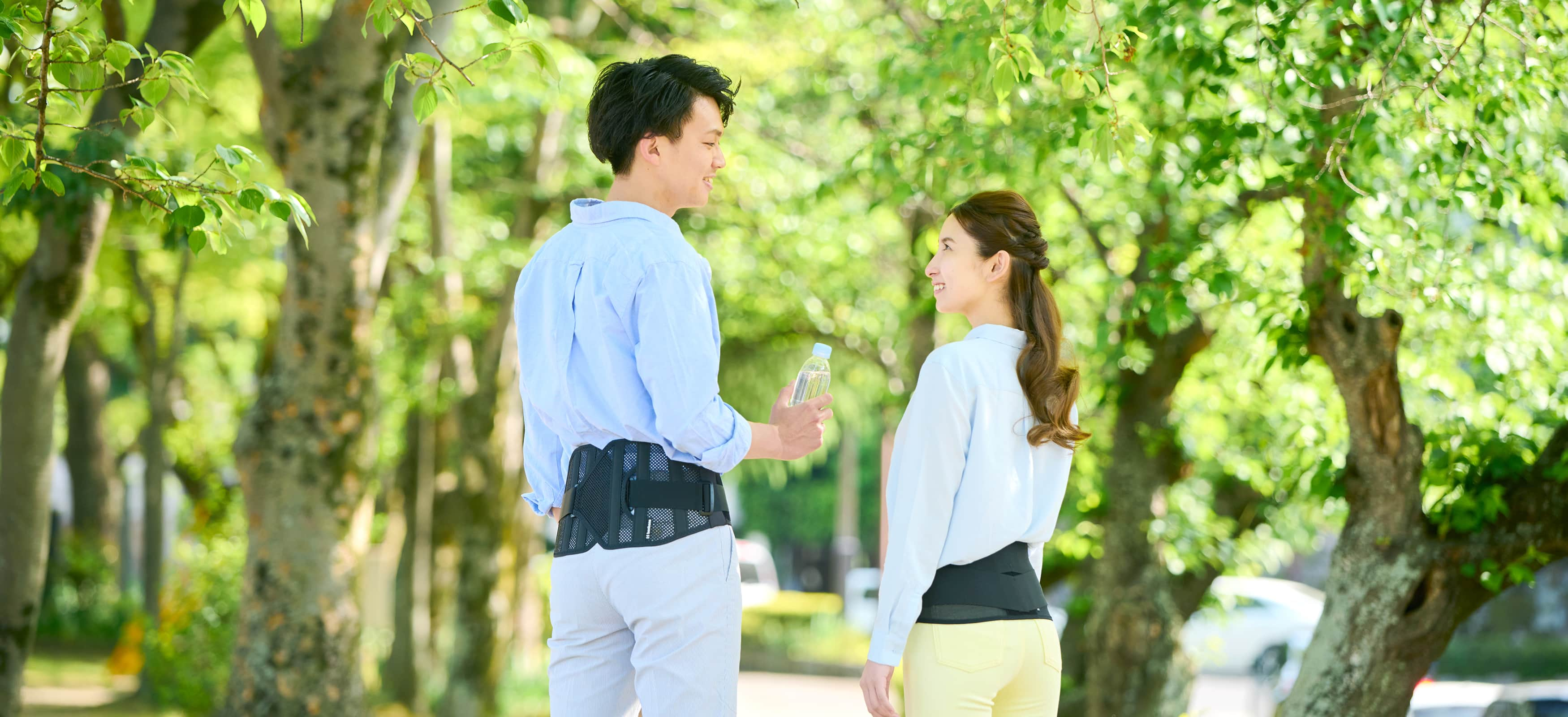 Overflowing with energy. The joy of movement.
A musculoskeletal support brand created in partnership with more than 30,000 chiropractic and acupuncture practitioners in Japan who are experts in the musculoskeletal system. Providing energy to your heart and body through the bonbone brand.
Brand commitment
bonbone develops products and services from the user's perspective based on the opinions and requests received from practitioners at chiropractic and acupuncture clinics. To meet detailed user needs, we provide diverse products for each part of the body. Our hope is to provide support and smiles to people with musculoskeletal problems.

3 things bonbone value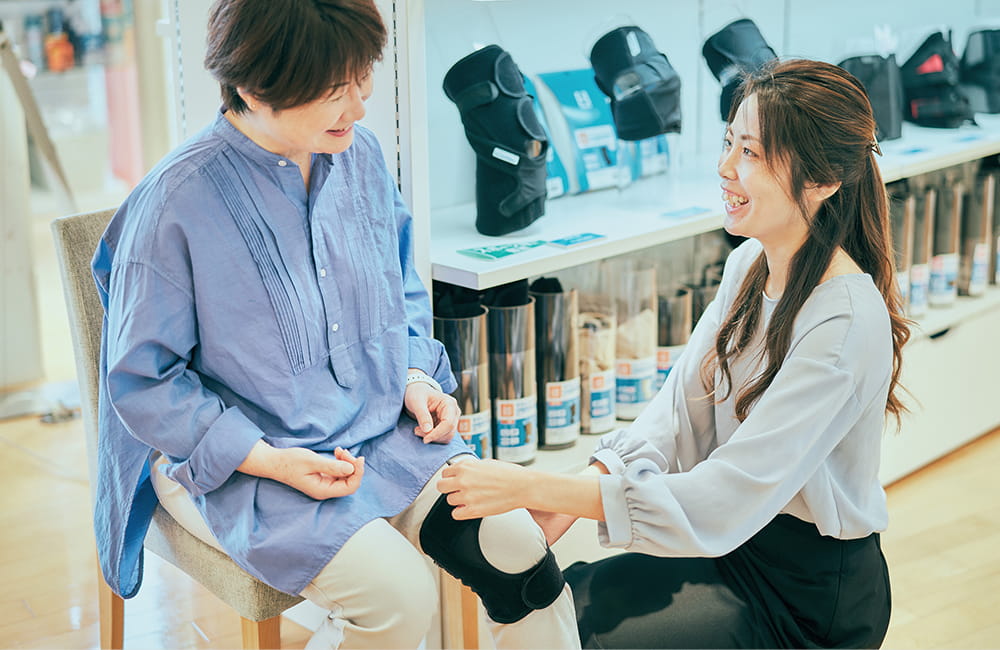 POINT

Product development from a user's perspective
Our top priority is on user comfort, including providing a firm fit with light force, selecting materials that are easy to wear for a long time, and a design that fits the body naturally by using a bow structure and three-dimensional sewing. We gather ideas to develop products that are full of originality to provide ease of use and more enjoyable daily lives to users.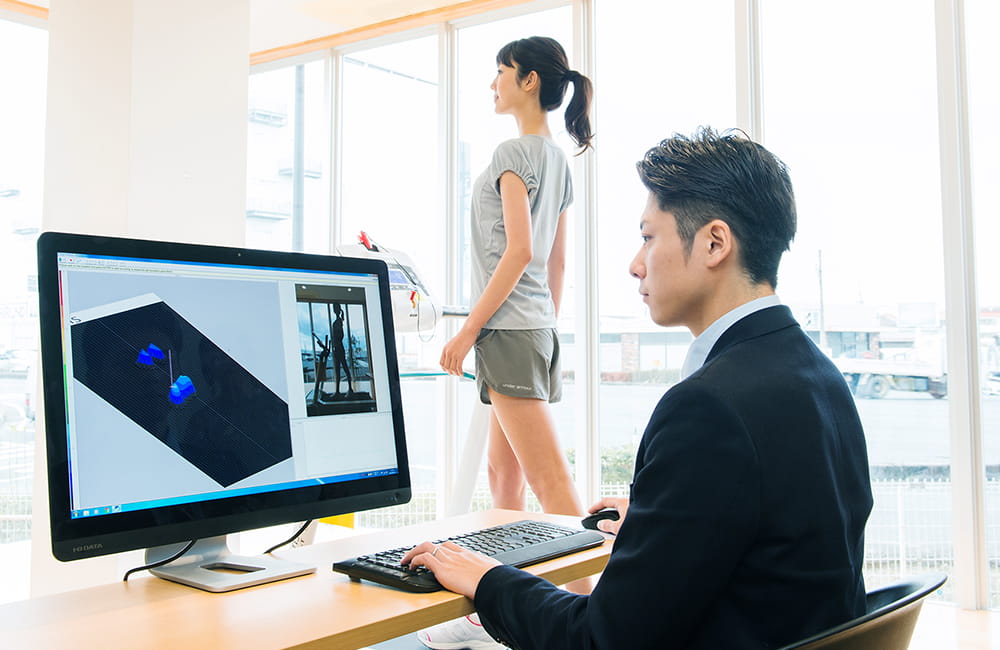 POINT

Pursuing functionality based on data analysis
We strive to create products based on scientific evidence to provide products that are reliable for both users and practitioners at treatment sites. We have our own research facility R&D center where we analyze human movements, including motion analysis and muscle activity measurement.
POINT

Customized support suited to each individual
Each person has their own body shape and concerns. We can make custom-made supporters that respond to each person'sconcerns. We create each piece carefully with technology and skilled craftsmanship. As a product that wraps the humanbody, in our custom-made products we value the warmth that comes from making something by hand. Contact us from theinquiry form for any requests you may have.